Deciding on an ERP system is one of the most challenging decisions for an HVAC distributor given its impact on business operations … everything from easy of doing business, ability to integrate with other tools, access to information, cost (acquisition, maintenance, training, productivity) let alone it touches every person who interacts with a company … associates, suppliers and, most importantly, customers. For this reason, distributors hesitate (or perhaps it may be better to say they "cringe") about making this type of decision.
And the issue is just as daunting for electrical distributors. Given that "best practice" sharing is core to our DNA, we wanted to share how a "significant" electrical distributor made their decision and the impact they expect an ERP conversion to have on their business.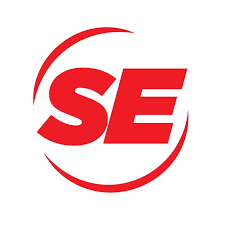 Scott Electric spent 35 years on their homegrown system and recently decided to "take the plunge" and move to a new ERP system. The company's management recognized that their internally known system would be challenged in supporting the company's longer-term growth plans.
I spoke with Bob Coletta, Scott Electric's Assistant General Manager, about their decision-making process.
For those unfamiliar with Scott Electric, please share a little about the company.

Scott Electric is an employee-owned, independent full-line electrical distributor headquartered in Greensburg, PA. We service most of Pennsylvania and parts of Ohio, Maryland, West Virginia, Virginia, and New York from 11 branch locations. Scott Electric has provided our customers with a large in stock inventory selection, next-day delivery, competitive prices, and outstanding customer service.

Scott Electric has been successful for many years. Why invest in a new ERP system?

Scott Electric is well overdue for a new ERP system. We are working off a "Green screen SHIMS system that you must type in capital letters." It is a homegrown system with no outside support. Over the years, our IT department has developed it as their system, doing all programming. To continue to grow and provide excellent customer service, Scott Electric has to move to a more modern, advanced ERP system. We need a system that would make us more efficient, the ability to integrate with customer/vendor systems, profitable and be able to attract and retain a top talent workforce.

What were your top 5 criteria in considering a new system?

Streamline the entire sales order entry process through invoicing/payment.
How efficient and easy would it be to train new employees?
Would it force us to adapt our current procedures to more manageable and efficient ones?
Ability to add on third-party vendors to enhance the out-of-the-box system.
Cloud-based with continued support.

Describe your buying journey? How long? What were the steps? What types of companies / individuals did you engage with … and what did you learn about the systems and the opportunities / how others were using the system?

Our buying journey began in the summer of 2021 when we experienced a change in leadership. The new leadership recognized the importance of the new system and aggressively set a 2-year plan. We started researching ERP providers in January 2022. We evaluated 3 ERP providers and multiple third-party add-on vendors. We were engaged in numerous meetings and demonstrations and traveled to other distributors to interact and use the systems in real-time. In August of 2022, we signed a contract with Infor to provide us with their Cloudsuite Distribution (CSD) ERP

Why Infor versus the others you considered?

Infor's CloudSuite Distribution's ease of configurability will help employees use the system to more quickly and easily get their jobs done. Further, the system's capabilities — including its intuitive user interface, automated workflows and document management — will help Scott Electric attract and retain new associates who want to use advanced, modern technology so they can focus on value-added work.
We believe this system will help us adapt with changes in an industry that is constantly advancing and progressing.  We'll be more agile and competitive and have the ability to provide value-added services quickly.
We engaged Central Data Systems to assist us in the implementation. After a few months of discovery and analysis, we began the journey of training and implementation towards our "go live" date that is scheduled for early-mid 2024.
The most important factor was the ability of the system to allow us to be more efficient and profitable with all of our processes. Remember, we are coming from a 35-year-old system with no support. In addition to the system's capabilities, we wanted to partner with a company that would grow with us. We took into consideration many factors.  Which company offered more technologically advanced programs and would invest in them in the future? Who had the better support staff and resources? The reliability and security of being on the cloud were critical. In the end, we chose Infor CloudSuite Distribution (CSD).
What do you expect as the benefits for / to Scott and its staff, customers and your suppliers?
Employee: A more efficient flow process across all departments. The system has a modern look and feel which makes it easier to navigate. Employees have access to in-application help and multiple training segments. Shows our employees that we are committed to success in the future of the company.
Customers: Will now have the ability to integrate with customer systems/platforms to streamline the RFQ (request for quote) process. Material/order delivery routes will be automatically built with several metrics of time, weather and construction and give up to the minute delivery times.  Customers will be able to review their account online 24/7. We will also be launching a new website and Ecommerce platform that will be more user friendly.
Vendors: Integrate product descriptions along with instant access to cut-sheets.  Streamline RFQ (request for quote) through invoicing/payment utilizing EDI.
Aside from migrating to a new ERP system, Scott Electric recently joined NAED and, late last year, divested of two branch locations in western New York (under Scott Electric Supply name) as it focuses the company to support its overall growth and capitalize on opportunities for its 15 divisions, strengthens its strategic plan and prepares for its next stage of growth.